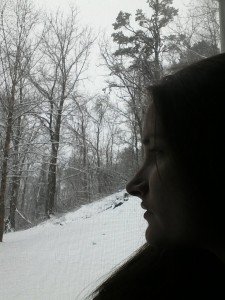 When I was a child I wanted to play dress up
But I was surrounded by boys
So no one cared.
As I got older I began to write novels
But people thought the humor and storylines were juvenile
So no one cared.
I started piano lessons and won competitions
But soon after that we moved far away from my teacher
So no one cared.
Then I began creating colored pencil art until my teacher was replaced
By someone who only did 3 dimensional art and painting, which I hated
So no one cared.
When my brother died I had to give up soccer because my father said,
"Don't leave your mother alone after school." I wasn't very good anyway.
So no one cared.
I enjoyed making jewelry for a while
But I was still learning the balance between "too much" and "perfect"
So no one cared.
I was extremely intimidated by the talent of a classmate in college
Because he was gifted and I had to work, but no one knew
So no one cared.
After graduating from college I was supposed to have gotten married
It was really difficult to find a job and I wasn't even dating at the time
As a result, I couldn't stay where I wanted to be
But no one cared.
I started over in a new state and still had trouble finding work
I was lonely and I was hungry, but I hid it
So no one cared.
I finally grew the courage to record my first musical album
But a computer formatting accident deleted it before we were done
So no one cared.
I gathered the money and all the hope I could muster
And traveled in faith that a talent scout would want me
But no one cared.
I started over in a new state again when I got married
And that didn't turn out the way I'd thought
I kept quiet because you don't air your dirty laundry from your marriage
So no one cared.
I had to start over again in yet another state
But I got there and found out that my friend didn't love me unconditionally and
No one there cared.
I started over yet again with a new group of friends who are wonderful
But that one day some guy looked at me and said,
"Why don't you ever do anything with your life?"
Seething in frustration, I killed him and buried the body
So no one cared.
The above stanza was only what I dreamed I'd done in that situation
In and of itself that desire seems wrong, but because I didn't really do it
No one cared.