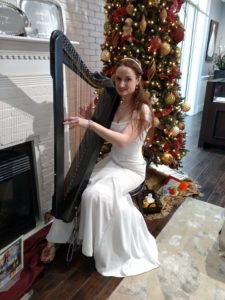 I have arrived. It is an odd feeling, honestly, to have reached such an achievement at such a late point in my life, but I blame my somewhat nomadic lifestyle up to this point.
Today I successfully and completely confused someone with the word "pen". I think he even unwittingly recited his actual pin number to me in response. I have lived in the south for almost ten years and it finally happened, people. Who knows what I might accomplish in another ten!?
I have also managed to acquire my first personally procured permanent residence. I have a cat. The dog is still alive and well, still helplessly adorable and still jealous as … a ridiculously jealous little dog can be. I am about halfway to two thirds of the way finished unpacking and am also about to pick up the venerable harp, hopefully to never set it down again. Please, dear Universe, don't make me out to be a lyre.
I'm funny. Admit it.
I have obviously managed to set up my computer again as well. So while I'm swinging into the holiday season like George of the Jungle I'm also sitting at home practically giggling to myself because I've finally managed to achieve so much that was incredibly important to me. And because of those achievements I'm able to begin pursuing other achievements that were put on hold for so long, like pursuing music again, composing songs and writing this blog and getting back to my novel and making quilts and …
It's a very exciting time, everyone. I'm so glad we're all still around to see it.